See our Family and Senior communities below. Please visit the community's website for more information and to make inquiries.
Family Properties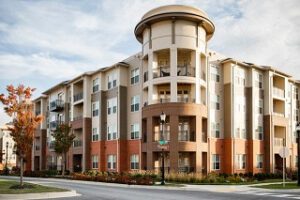 Azure Oxford Square
7010 Southmoor Street
Hanover, MD 21076
There are 248 family units at Azure Oxford Square. Amenities include an E Café with Apple computers, on-site storage, gym, and yoga studio, zero-depth entry pool with children's splash deck and water jets, a media lounge and an outdoor fire pit and TV.
Monarch Mills
7600 Monarch Mills Way
Columbia, MD 21046
This development is home to both Monarch Mills, a family community, and Overlook at Monarch Mills, a senior community. The combined 269 units are conveniently located and offer gourmet kitchens, 9 ft. ceilings, a fitness center, pool and clubhouse.
Burgess Mill Station Phase I & II
3050 Milltowne Drive
Ellicott City, MD 21043
Formerly known as Hilltop Apartments, Burgess Mill Station Phase I is home to 198 families living in 1, 2 and 3 bedroom homes. This tranquil setting has extensive community facilities, green space, and is within walking distance to downtown Ellicott City. It also adjacent to the Roger Carter Center, which has been renovated to provide a well-equipped athletic facility with a climbing wall and pool.
Burgess Mill Station Phase II was completed in 2018. This community consists of 53 units on the former site of Ellicott Terrace Apartments. The site is conveniently located close to historic Ellicott City, shopping and restaurants.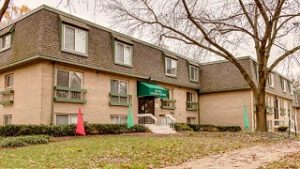 Columbia Landing
8905 Tamar Drive
Columbia, MD 21045
Located in Long Reach Village, Columbia Landing provides 300 family units with shopping, restaurants, and entertainment all within walking distance. A senior center, hospital, walking paths and picnic areas are all also conveniently close to this community.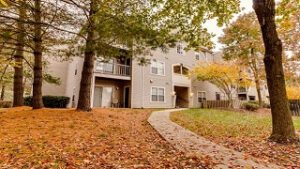 Columbia Commons
7601 Woodpark Lane
Columbia, MD 21046
Nestled near the town center of Kings Contrivance Village, there are 200 1, 2, and 3 bedroom units, a pool, and a fitness facility in a park-like setting at Columbia Commons.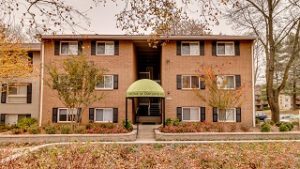 Verona at Oakland Mills
9650 Whiteacre Road
Columbia, MD 21045
This community has 251 1, 2, and 3 bedroom apartments. Close to I-95 and Rt.100, Verona is very conveniently located for working families.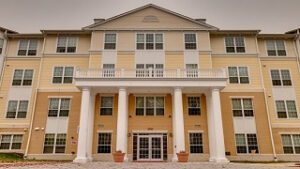 Ellicott Gardens
5505 Waterloo Road
Ellicott City, MD 21043
Completed in 2009, Ellicott Gardens consists of 106 units with 1 or 2 bedrooms, multiple community amenities, garage parking and an on-site wind turbine that generates electricity.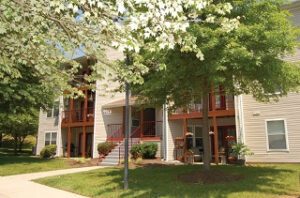 Gateway Village
9978 Guilford Road
Jessup, MD 20794
Gateway Village has 132 family units. The site has beautiful walking trails, outdoor grilling stations, a pond, and a 24-hour fitness studio. All apartments have private patios or balconies.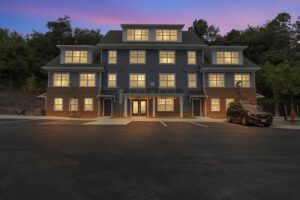 Robinson Overlook
7410 Grace Drive
Columbia, MD 21044
This 48-unit community features a community room, business center, and tot lot. There are 1 and 2-bedroom apartments and 3-bedroom townhomes with energy efficient electric appliances, in unit washer and dryers, ceiling fans, and more.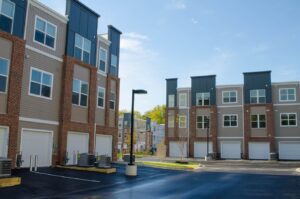 RiverWatch
5670-A Furnace Avenue
Elkridge, MD 21075
RiverWatch Apartments offers 84 apartments and townhomes for rent in Elkridge, MD featuring granite kitchen countertops, walk-in closets, tiled flooring in the foyer and bathrooms and elegant colonial trim throughout. Large pets are welcome.
Senior Properties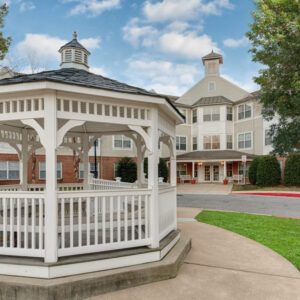 Morningside Park
9950 Guilford Road
Jessup, MD 20794
There are 60 senior apartments at Morningside Park. This community features an outdoor gazebo and large community room with a warming station, as well as a range of resident activities and educational classes.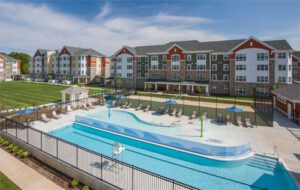 Overlook at Monarch Mills
7600 Monarch Mills Way
Columbia, MD 21046
Overlook is a 45-unit senior community within the Monarch Mills development. The combined community features a fitness center, pool and clubhouse.
Selborne House of Dorsey Hall Phase 2
5320 Dorsey Hall Drive
Ellicott City, MD 21042
Located at Dorsey Hall Drive in Ellicott City, this 48-unit property is designed for active seniors. It offers a reading and card room, exercise room, craft and hobby room and plenty of community space.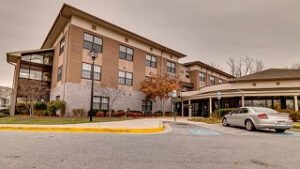 Tiber Hudson
3120 Burgess Mill Way
Ellicott City, MD 21043
This 25-unit senior development is within walking distance of Historic Ellicott City. Restricted to age 62 and over, the 25 apartments are bright and spacious. There is a beautifully appointed community room. This community is smoke-free.